Package Unit Replacement in
Greenville, SC
Fast & Affordable New Package Unit Installation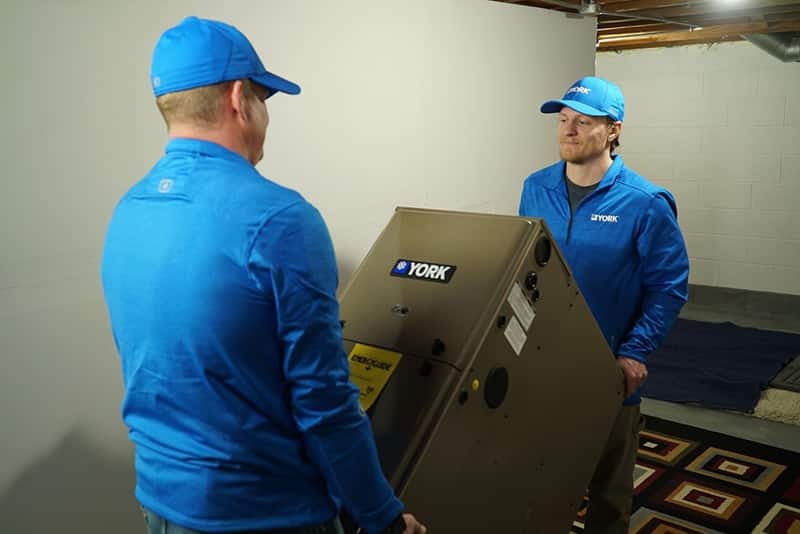 Best Price For Package Unit Installation in Greenville, SC
When the winter weather rolls around, you can be sure that Value Heating & Cooling has your back. Our team of high-quality specialists are trained and equipped to handle any Package Unit replacement in Greenville, SC – with more than 25 years experience keeping homes warm!
We've got all of our best tools for efficient installation too; no job is too big nor small when it comes down to providing excellent customer service from start (or) finish. 
The best part is that Value Heating & Cooling has the best prices on leading brands of Package Units to install in your home! 
Types of Package Unit in Greenville, SC
Value Heating & Cooling technicians and installers are experts when it comes to installing a new heating system in Greenville.  Our technicians are factory trained and just down right friendly!
Here's the types of Package Units we install in Greenville:
Package Unit Installation Prices Starting at $4,995.00
How to Know When to Replace Your Package Unit
Value Heating & Cooling understands that replacing a Package Unit can be a very large expense.  Often times an aging unit breaks down and your left wondering if this is the right time to replace or not. 
The good news about replacing Package Unit is that all installations from Value Heating & Cooling come with a full 10 year warranty so you can relax, your covered for 10 years of out of pocket expenses.
The other great benefit of installation a new Package Unit is that you'll save on your energy bills, which keep going up every year!
Here's a few things to consider to help you make the tough decision to replace or repair your Package Unit:
It is over 10-years-old or older
Package Units that are over 10 years old or more should be examined for possible repairs. You could save yourself from wasting money on unnecessary maintenance expenses if you take quick action now!
The average lifespan of a Package Unit is about 10-15 years, so before sinking any major resources into repairing it consider whether this might not be necessary at all considering how much time has passed since original installation.
It has not been well-maintained
Package Units can last for years with proper maintenance, but eventually they will wear out. If you're not keeping up on routine service your unit may be suffering more than it needs to at this point in its lifespan- So take some time now and figure out how best fit into a regular schedule of care that suits both budgeting requirements as well as personal preferences!
If you notice unusual sounds coming from your heating system, then it's best to contact an expert. These machines are intricate and require constant maintenance in order for the functions properly operate so please make sure not only do I know about these issues but keep them top of mind when they arise!
It is more cost-efficient to replace your system than to keep repairing it
If you want to save money, it's more cost-effective to replace your system than keep repairing. Our Greenville heating installation experts will consider the age and frequency of repair when offering recommendations about what option would be best for your home!
Need a Price for a New Package Unit?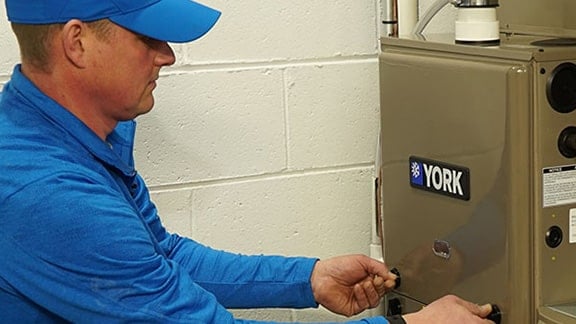 Package Unit Replacement Questions & Answers
We get it, Greenville homeowners only replace their Package Units once or twice in their life so naturally you they are going to have some questions. 
Here are the most asked questions we answer.  If you have any other questions we'd be happy to help you out.  Simply call or text our office and start asking away! 
The price ranges depending on how much work needs to be done before installation and what type of system you want (gas or electric). Expect an average cost anywhere from $4K-$8k if there isn't any renovations needed; however prices may vary greatly due opening walls/ceilings which could add another $5-10k to reach a final total value between $10,000 - $15,000.
4-8 hours. Installing a Package Unit in your residential home usually takes 4 to 8 full days, depending on the complexity of installation and any additional work that needs doing like modifying ductwork or gas lines for match with new equipment.
In most cases, you should always replace both air conditioning components at the same time. However it is possible to get by with just replacing one of your AC systems if there are no major issues in another part or room
The split system allows for this flexibility because often times when only certain parts need servicing instead than everything all together which saves money!
Best Price For Package Unit Replacement in Greenville, SC
Value Heating & Cooling is the only Heating company in Greenville to quote true fully-installed systems online